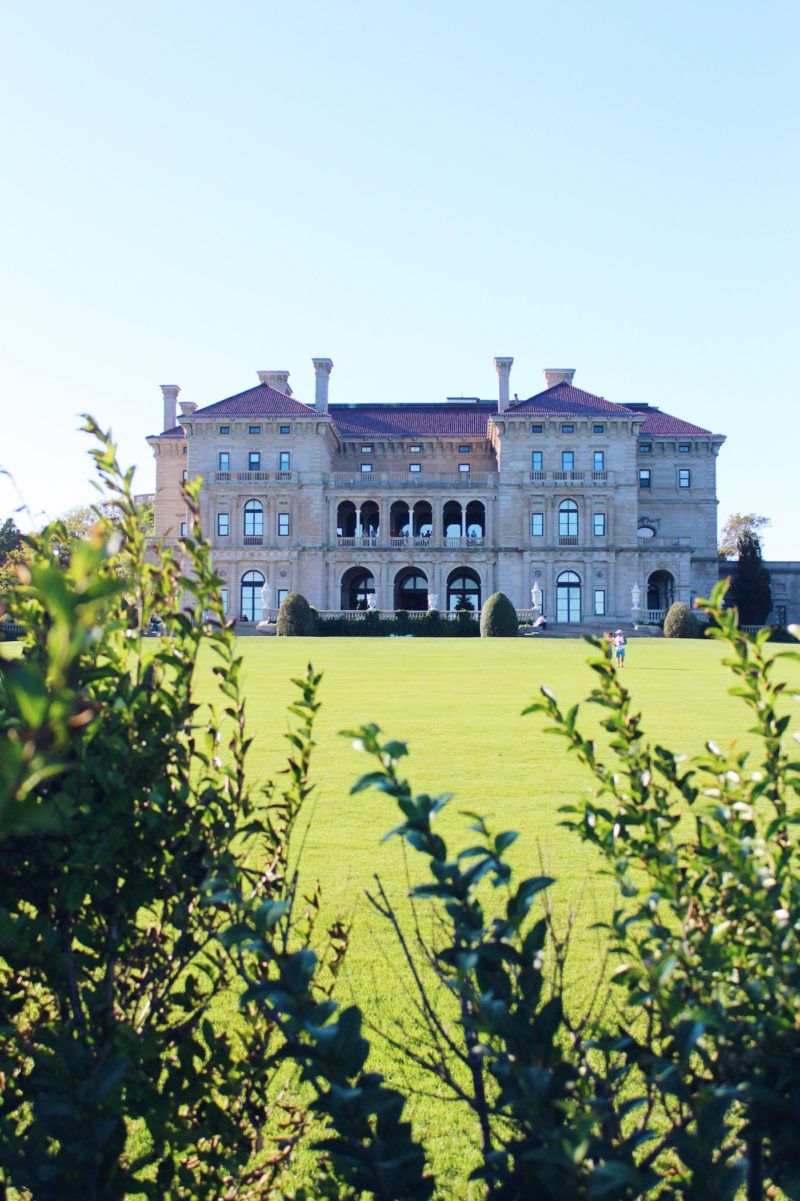 As I head into my busiest season at work, Bill and I decided that we wanted to take a day trip last Saturday to spend some time together before I start traveling like crazy. We originally had selected Watch Hill, Rhode Island as our destination, but once we started driving Bill suggested heading to Newport instead. I've been to Newport a bunch of times, but Bill had never been so it seemed like a good idea.
Most people don't think of Newport as a day trip, but we left early and planned on staying late. From Stamford, Connecticut it took us a little under 2.5 hours to get up there, and to be honest the ride went so fast. Although Newport is great during June, July and August, I really do enjoy being there in September and throughout the fall. It's a little less crowded and the weather (and foliage) is usually perfect.
I thought I would share our trip itinerary as I think it worked out really well for us. We were able to see the downtown area, the beach, the Cliff Walk and Castle Hill Inn all in just one day. If you're planning on taking a trip to Newport anytime soon, whether it's for a day or maybe a little longer, I hope you'll find the list below to be helpful!
Our friends recommended this spot to us, and it couldn't have been better. The restaurant is right on the water and the lobster rolls were some of the best we've ever had. If you're looking for some great seafood in a great location, this spot is definitely for you. This was the first place we went once we arrived in Newport which was perfect because it's close to lots of great shops and places to grab a drink (or two).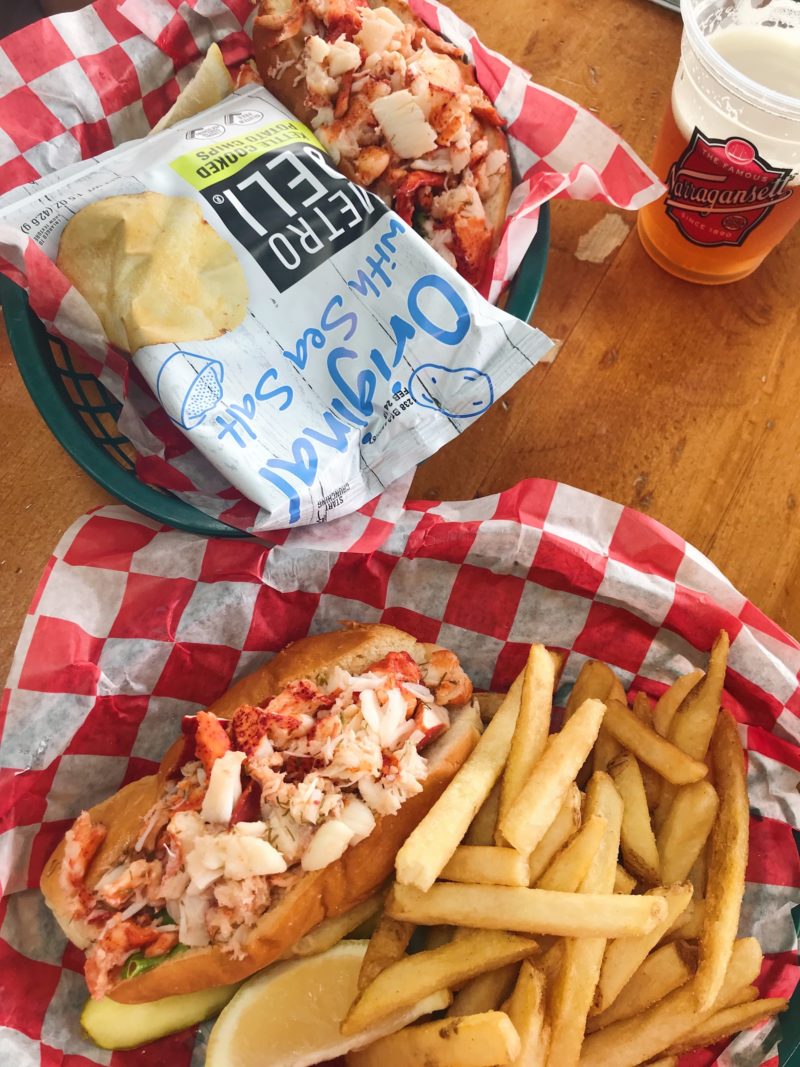 2. Downtown Newport
After crushing our lobster rolls we decided to do a little bit of shopping/walking around. We browsed around for a while and eventually made our way to Patagonia to pick up a birthday gift for Bill's dad. After a little bit of shopping I knew it was time for a Del's Frozen Lemonade. If you're not familiar with Del's, it's a Rhode Island staple and the perfect treat on a hot day (or any day if you ask me). Anytime I am in the state I try to make my way to a Del's.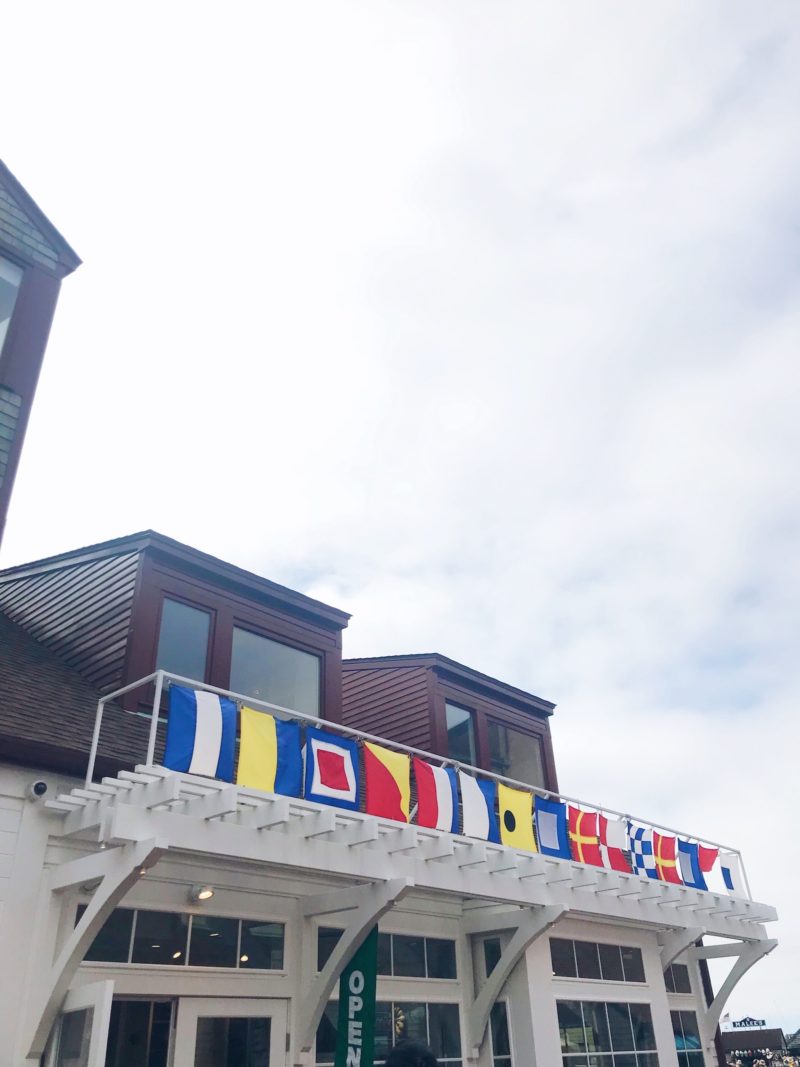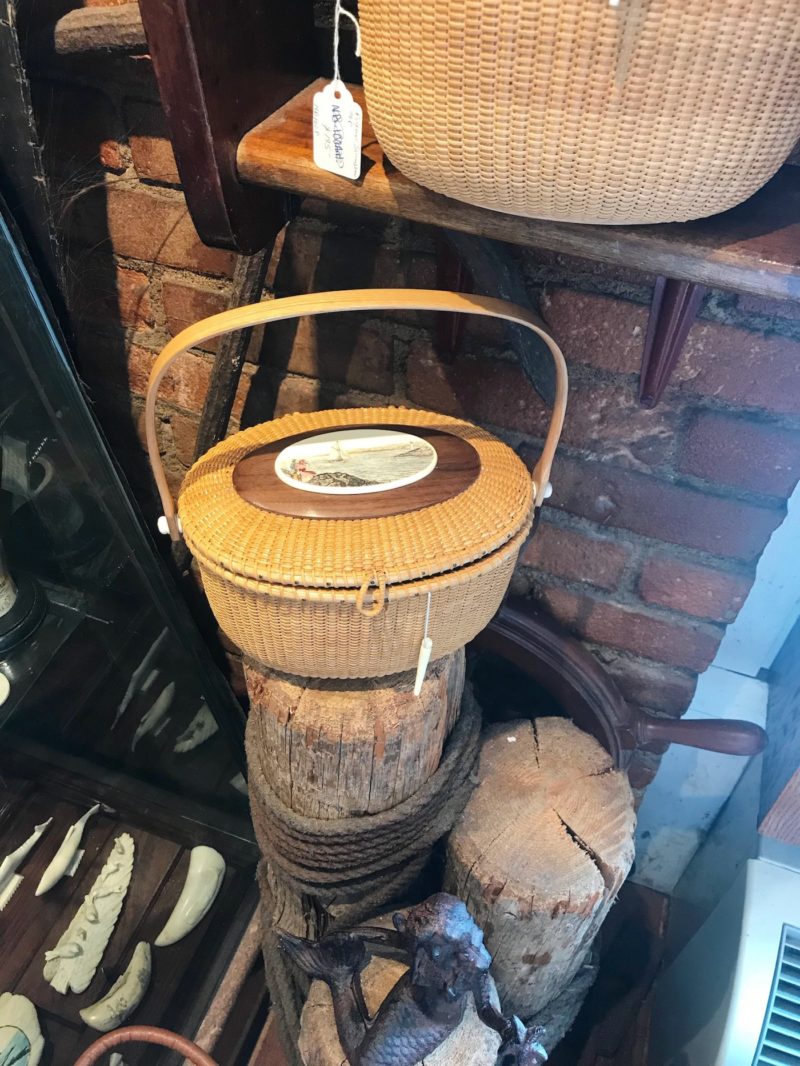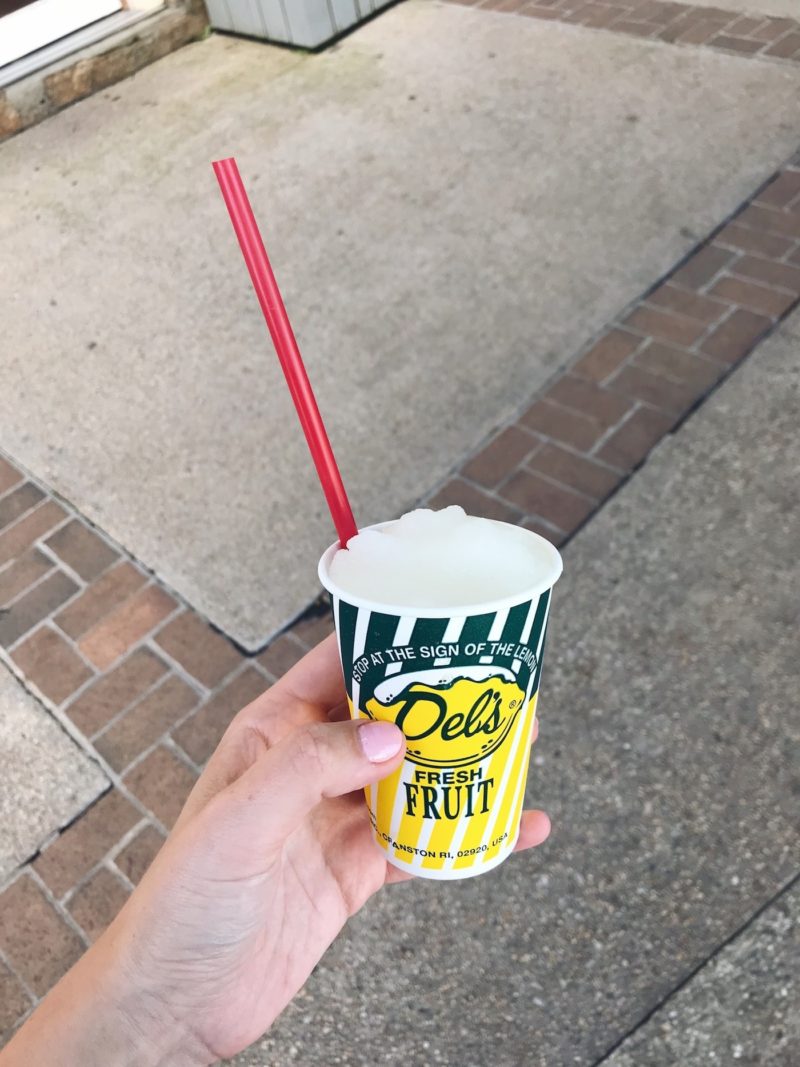 If you've ever talked to anyone about Newport, Rhode Island, they've probably mentioned the infamous Cliff Walk. The Cliff Walk is about a 3.5 mile walkway along the shoreline where you will find gorgeous ocean views on one side and some of Newport's famous mansions on the other. We parked right by First Beach (there is street parking as well as an actual parking lot for the beach), and made our way up to the path. We walked passed Ochre Court and The Breakers (first picture in this post), but turned around before we got to Rosecliff as we wanted to get over to the Castle Hill Inn before heading back home. Overall, this is something you can't miss if you're heading to Newport!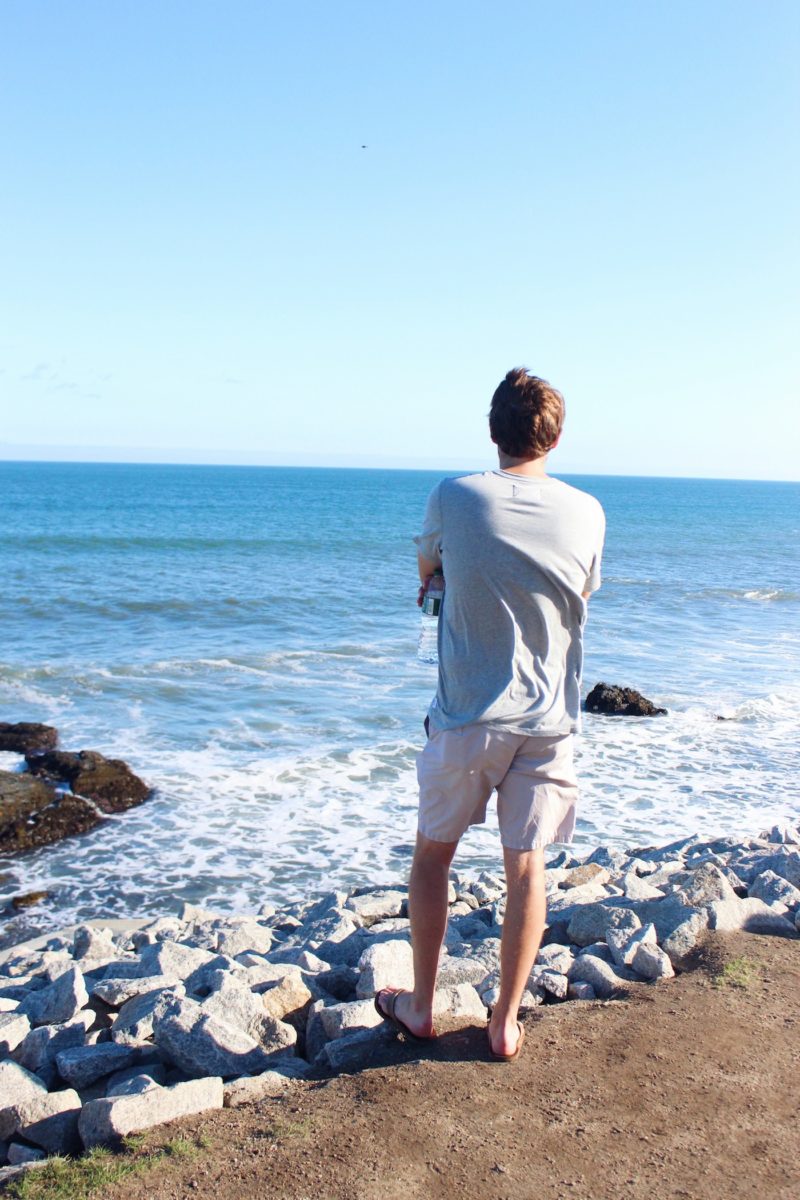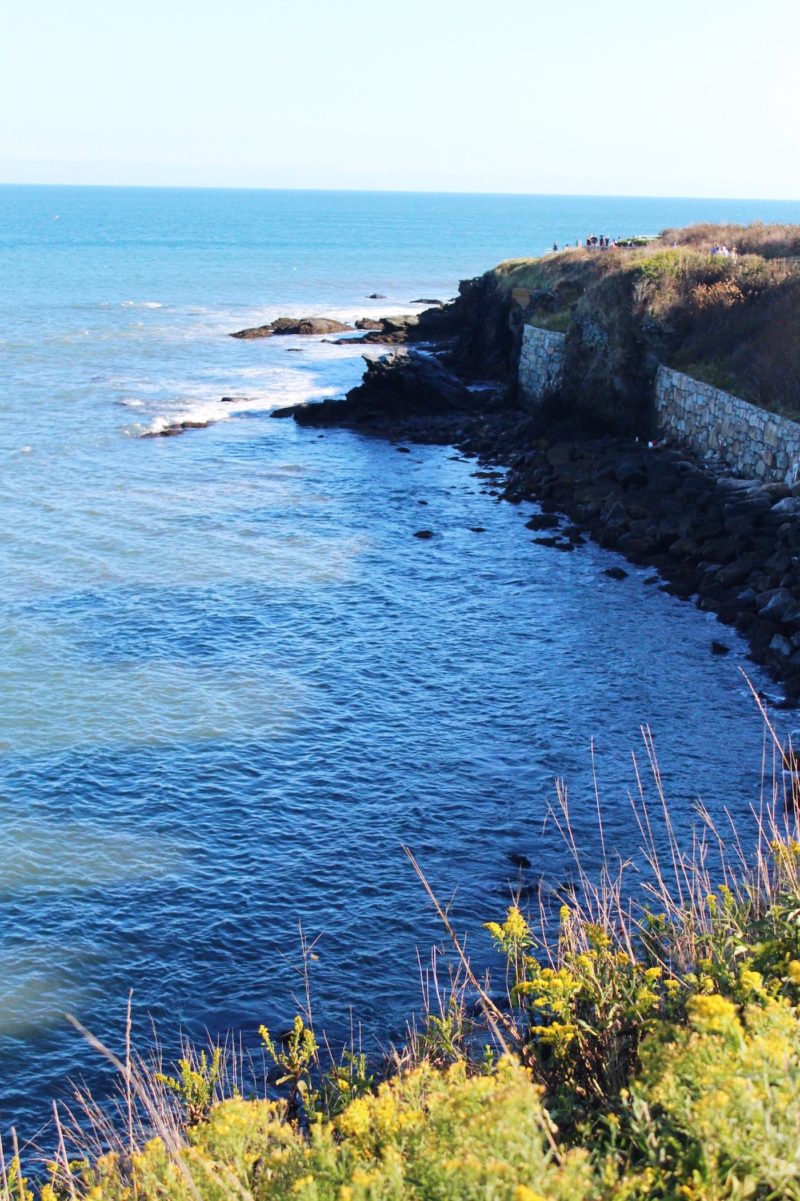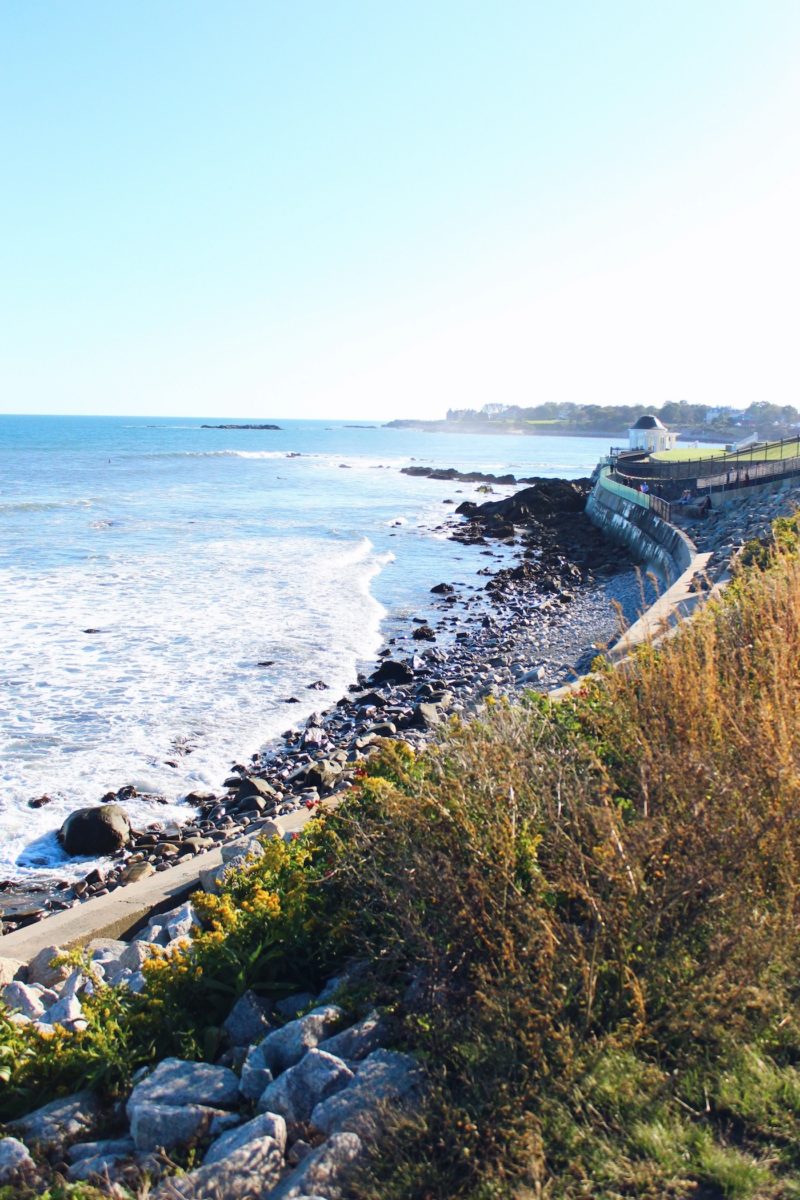 Last but not least, Castle Hill Inn. This popular Newport spot has an awesome lawn where you can order drinks and food and take in the beautiful scenery. The Lawn overlooks the water, with views of the Newport Bridge, making it the perfect spot to end your day trip.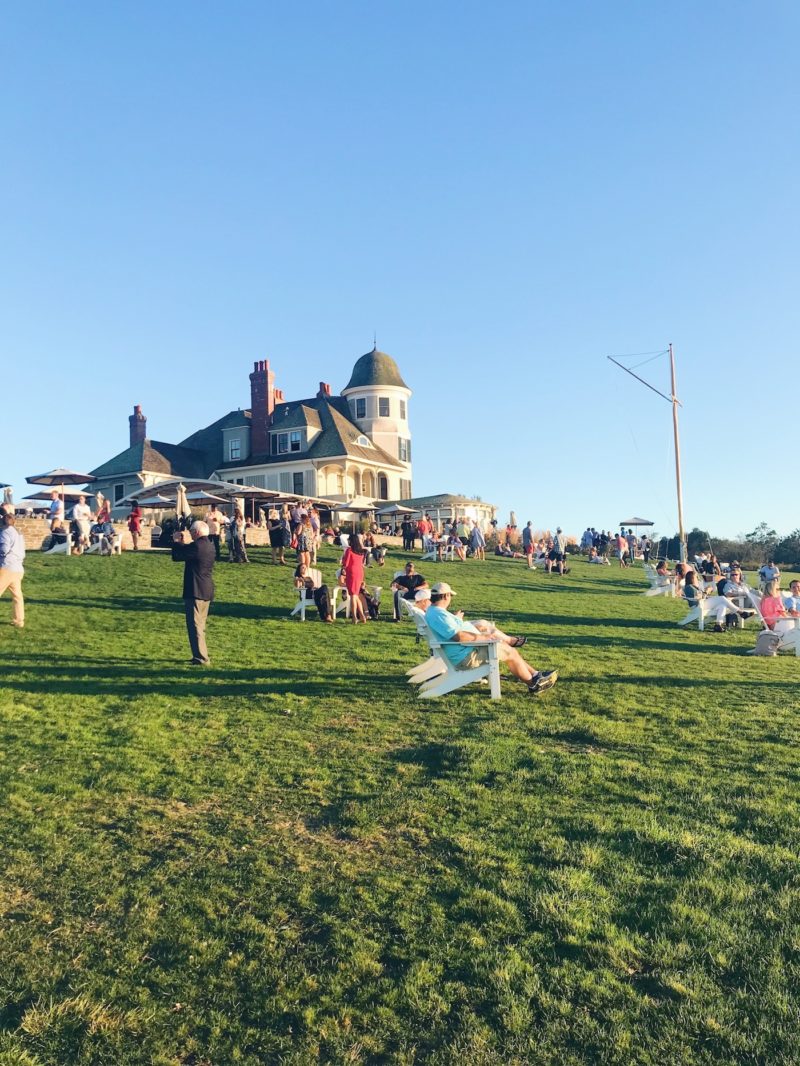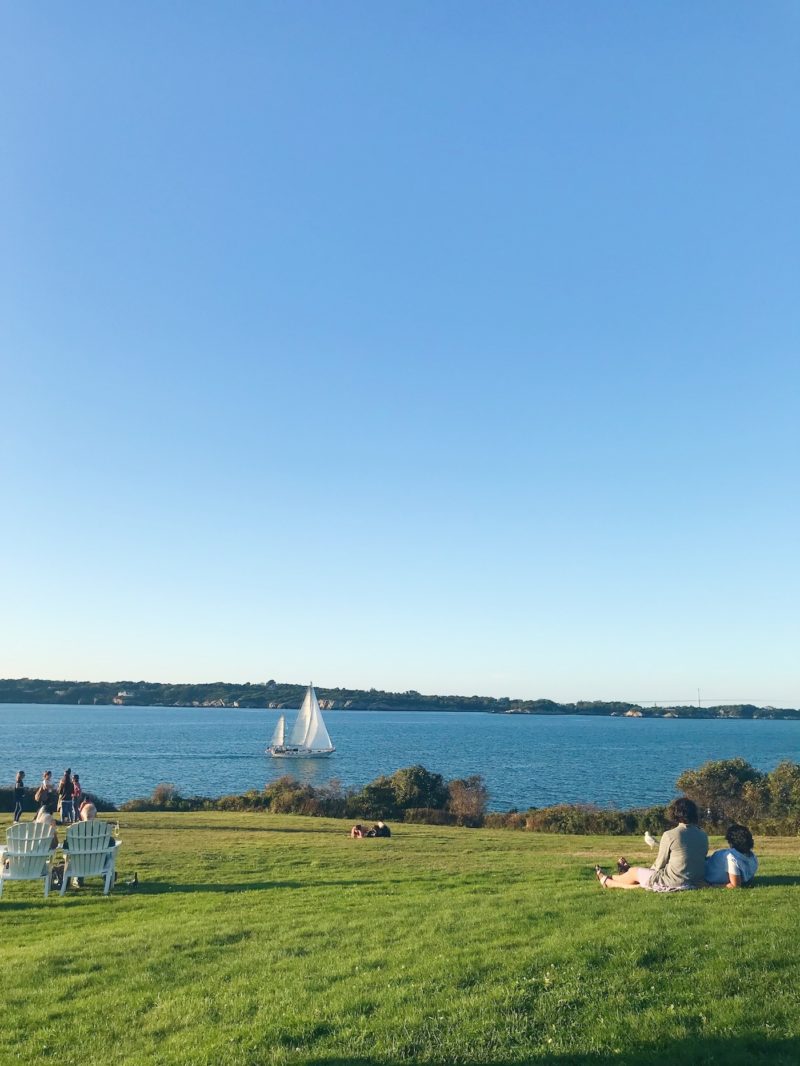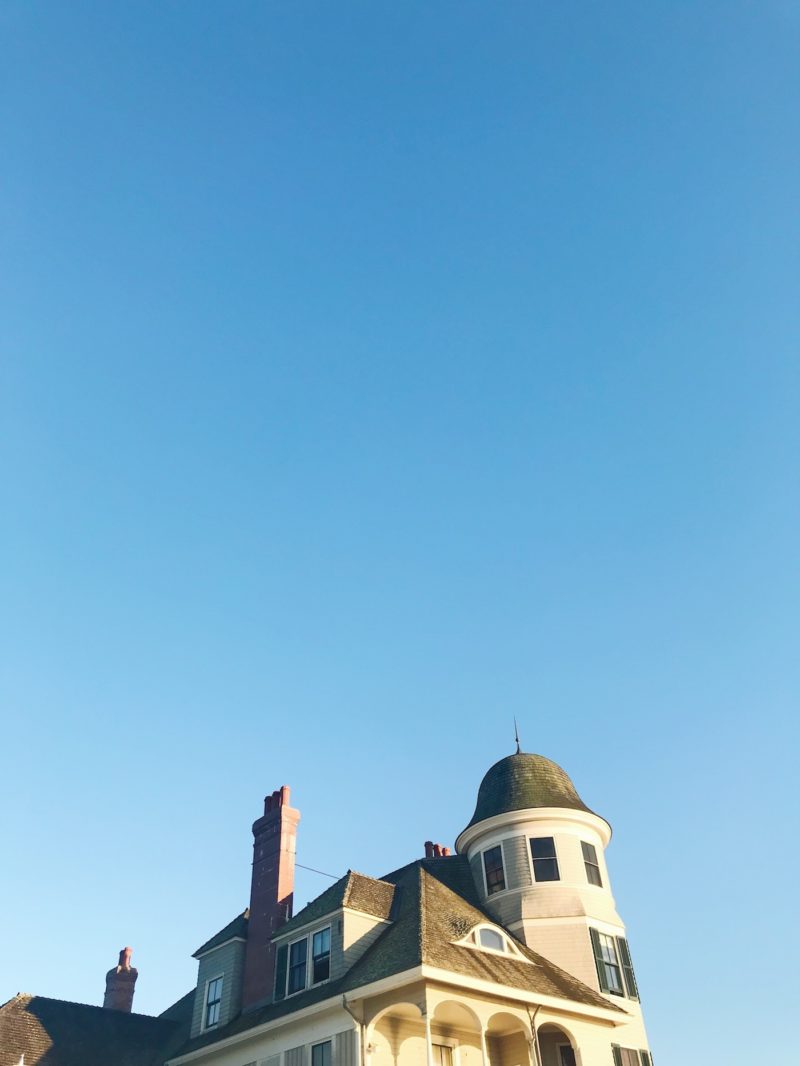 Are you a fan of Newport? I would love to hear about some of your favorite spots!