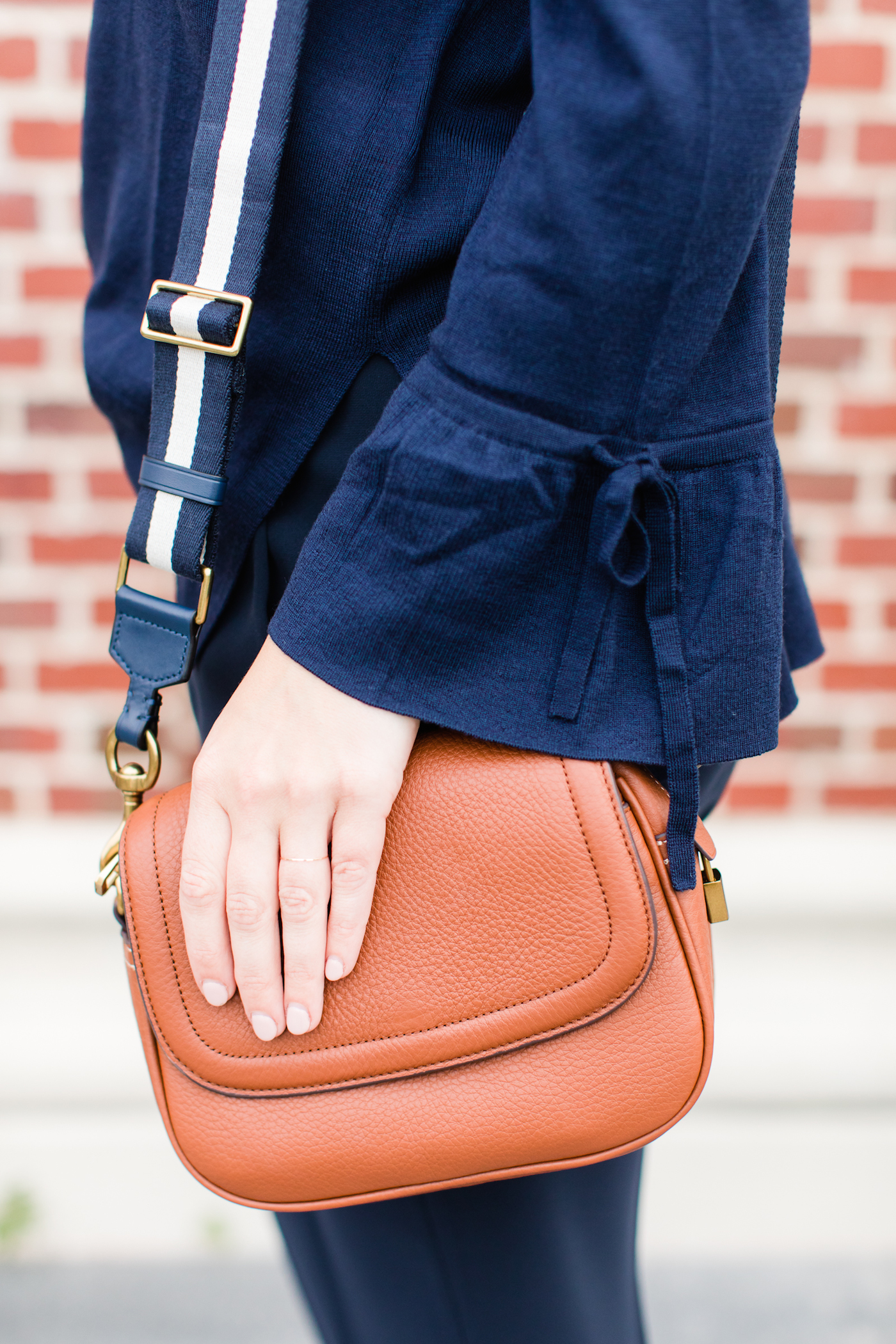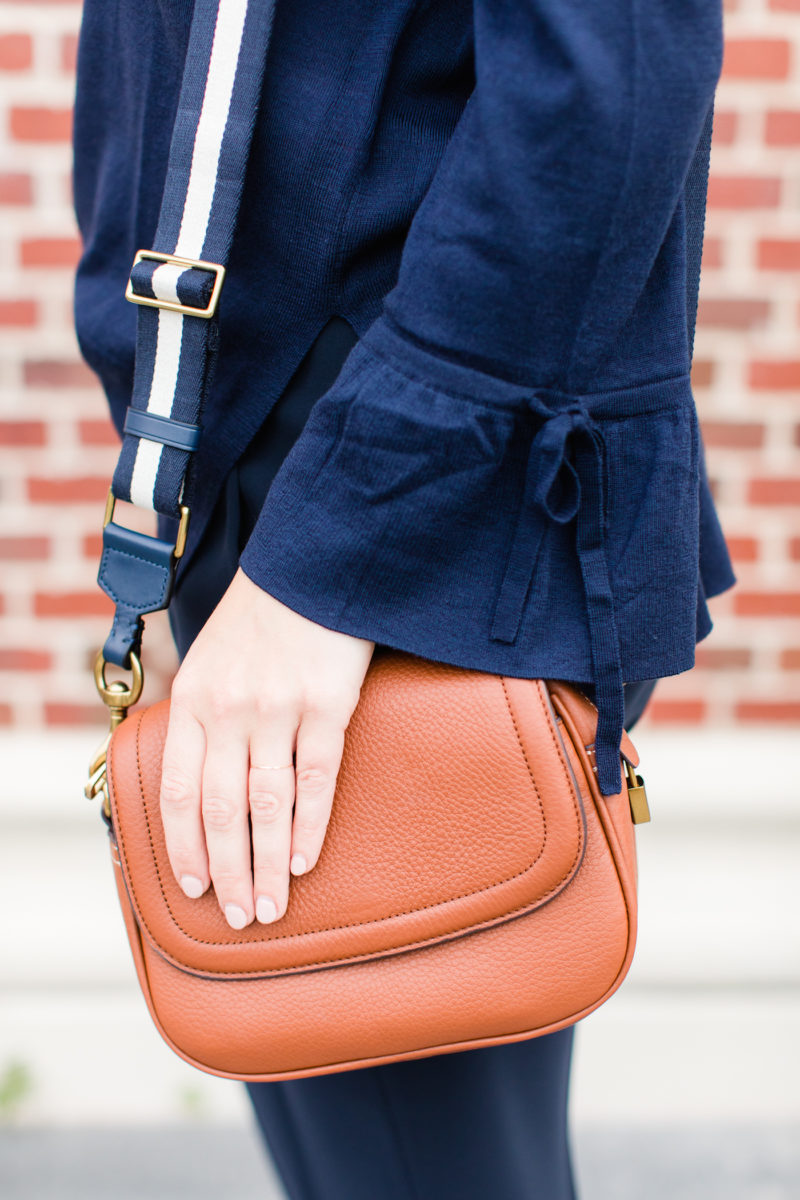 I had been on the hunt for a good (and versatile) fall bag for a while, so when I came across this beauty in a roasted chestnut color at J.Crew I was very intrigued. I initially loved the color and the size, but was even more excited when I found out the bag was customizable. You can see in the photo above that the strap isn't leather, although it comes with a matching leather strap, I purchased a navy and cream strap too so I could swap out the traditional one from time to time.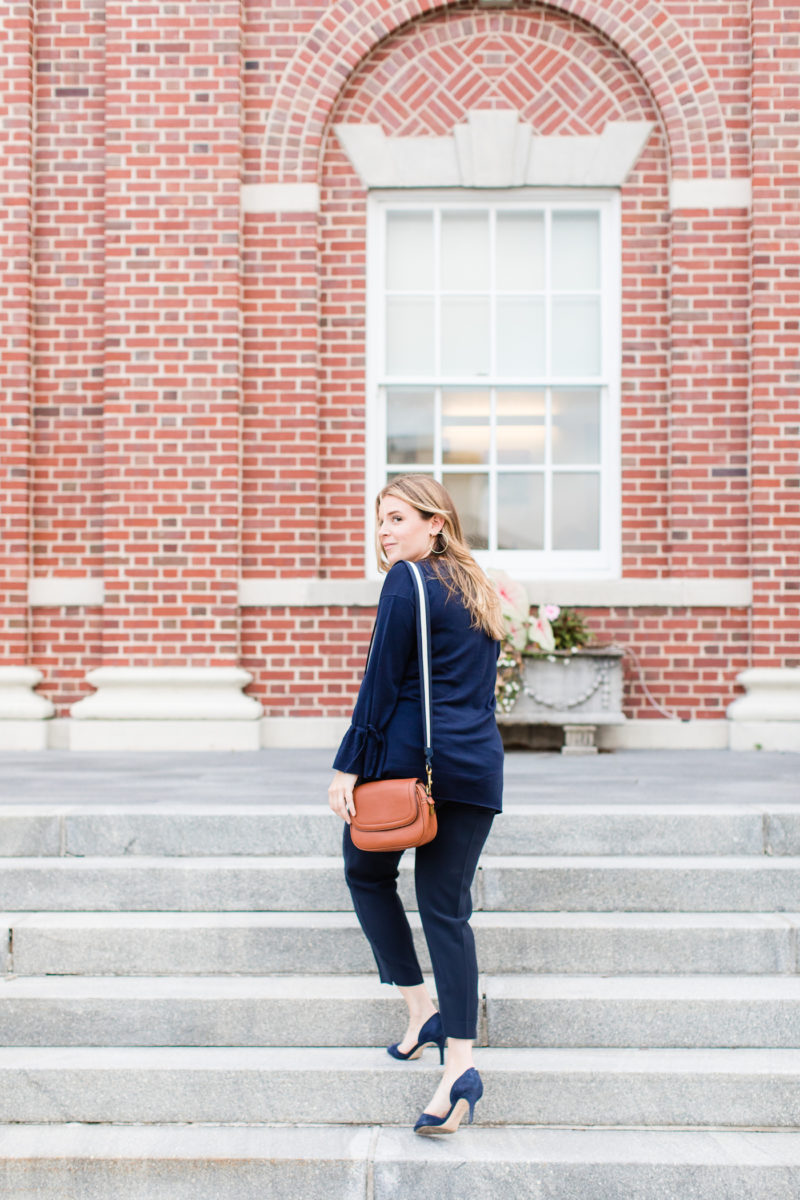 Since I purchased this beautiful fall bag I've been using it non-stop (recently seen on the blog here), and I can't wait to bring it to Barcelona with me later this week. It's the perfect size for travel, and the fact that it's a crossbody makes me feel better about keeping important things like passports and money in my bag while walking around another country.
In addition to the roasted chestnut color this bag comes in a bunch of other great fall hues. I would definitely love to add the green or burgundy to my collection in the near future…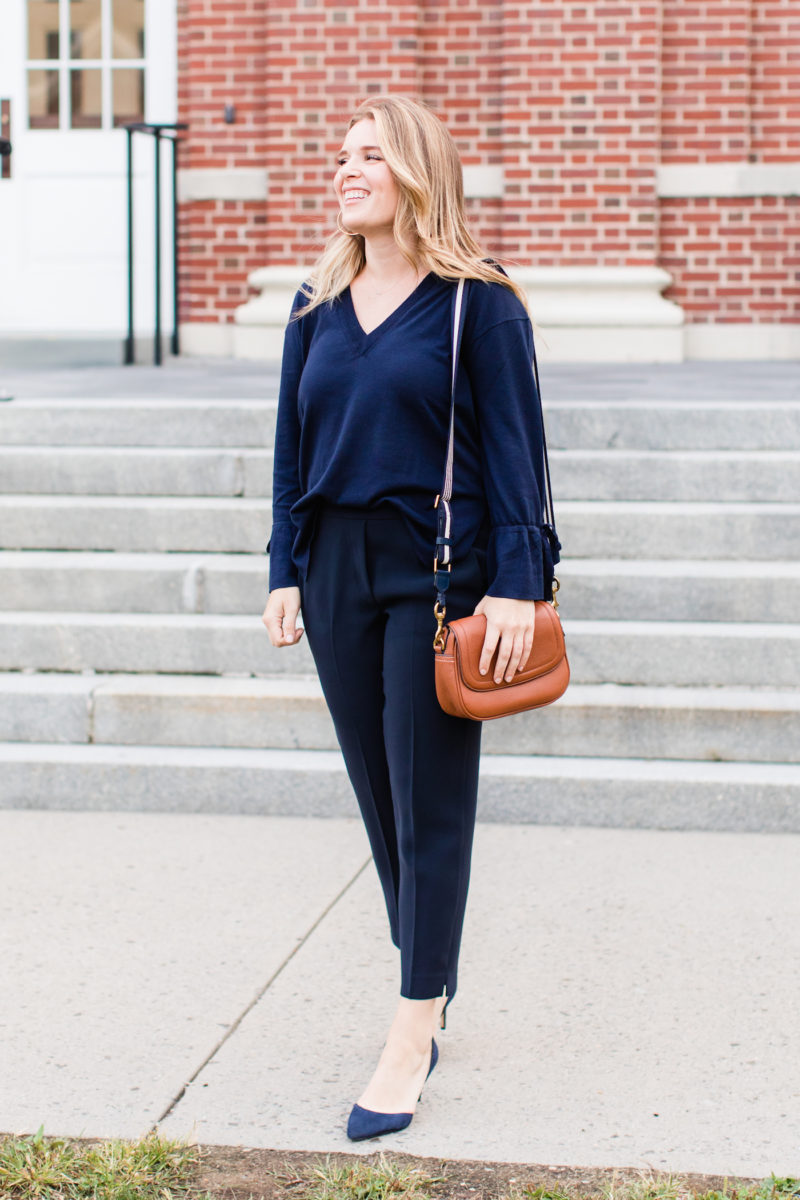 What are some of your favorite bags for fall?
Shop the Look: