I love a good dress for Christmas or New Years celebrations (let me know if you would like to see a NYE dress post on the blog in the comments below!), but this year I felt like switching it up a little bit. After scoring these velvet pants from J.Crew, I knew that at least one of my outfits this season would have to incorporate them. This versatile, monochrome look can easily be dressed up or down with a pair of heels or accessories (like my hair scarf) to create a chic and cozy holiday outfit.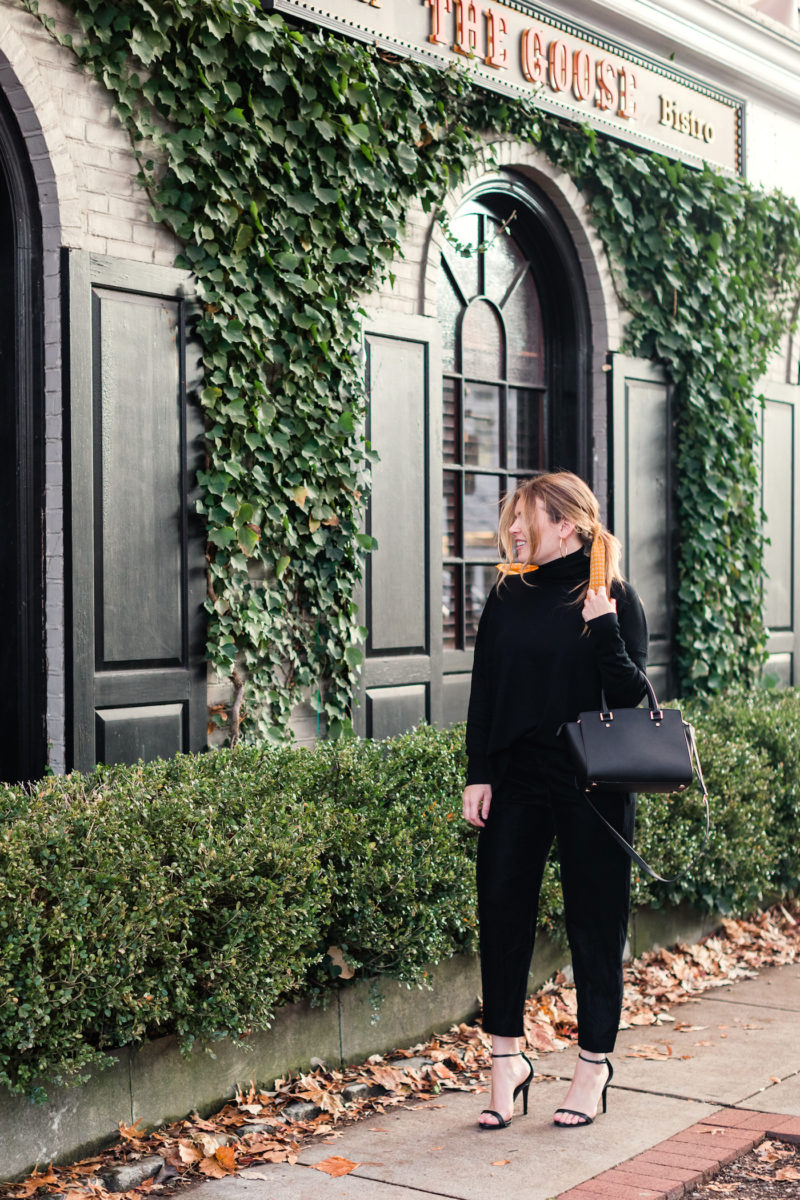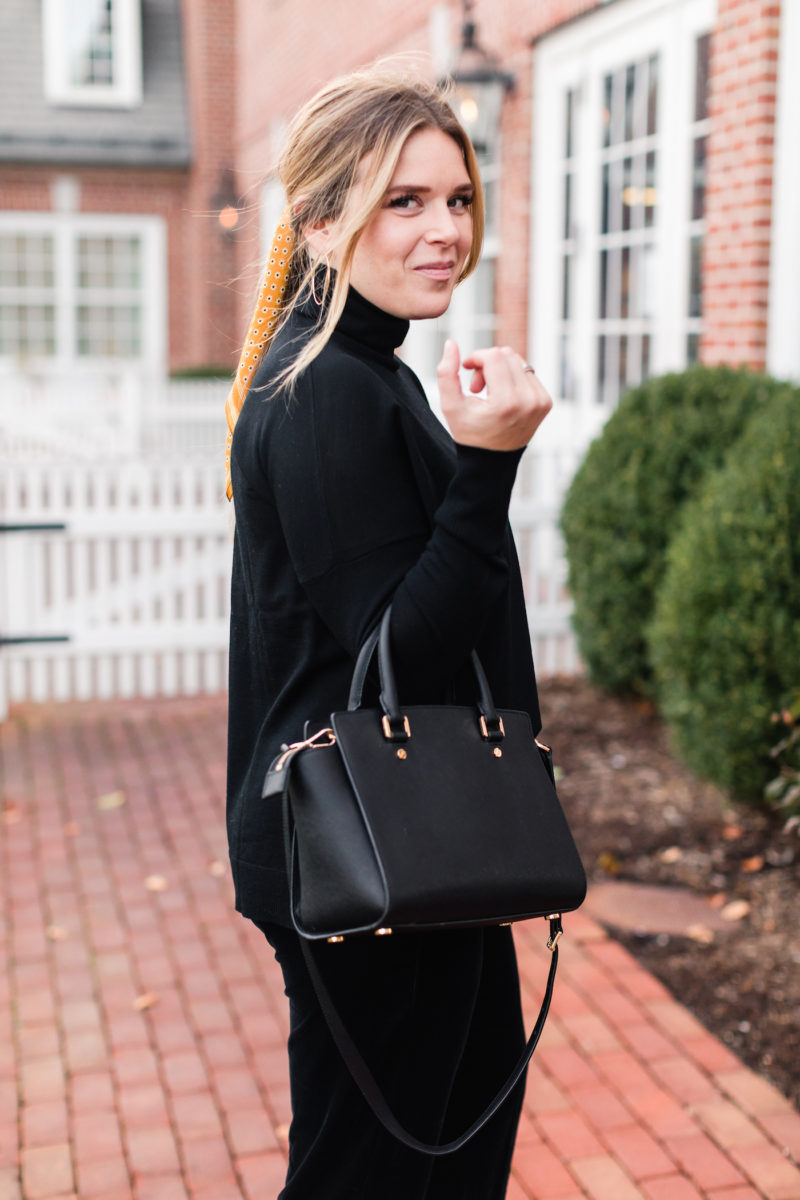 I paired my velvet pants with a super soft turtleneck (the one I just linked is almost sold out — similar styles here and here), my favorite black heels and a black bag. I'm a huge fan of a monochrome look (a navy monochrome outfit previously seen here on the blog). Wearing all one color is chic, flattering and pretty easy to put together. I've said this before, but the most important thing when styling a monochrome outfit is playing with textures. Here I think the merino wool sweater paired nicely with the velvet pants, and the leather bag and shoes pulled everything together.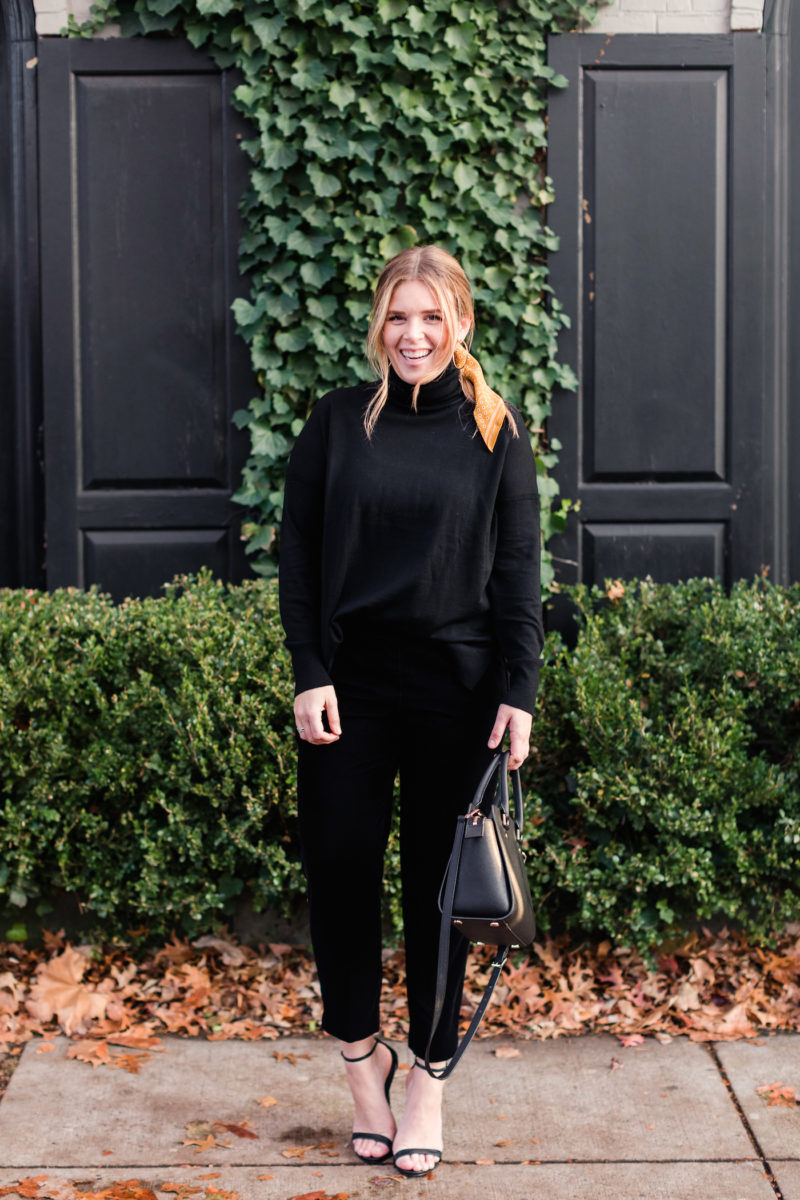 Wearing pants definitely makes for a cozy holiday outfit, especially if they are velvet. There's tons of pants out there right now like these and I love them all. Fun pants are such a great alternative to a dress (sharing a full post on fun pants later this week!), and you will be comfortable all day or night long. Add in a cozy sweater or turtleneck and you're practically wearing pajamas. Seriously besides the heels, this outfit was so comfy that I could wear it every day!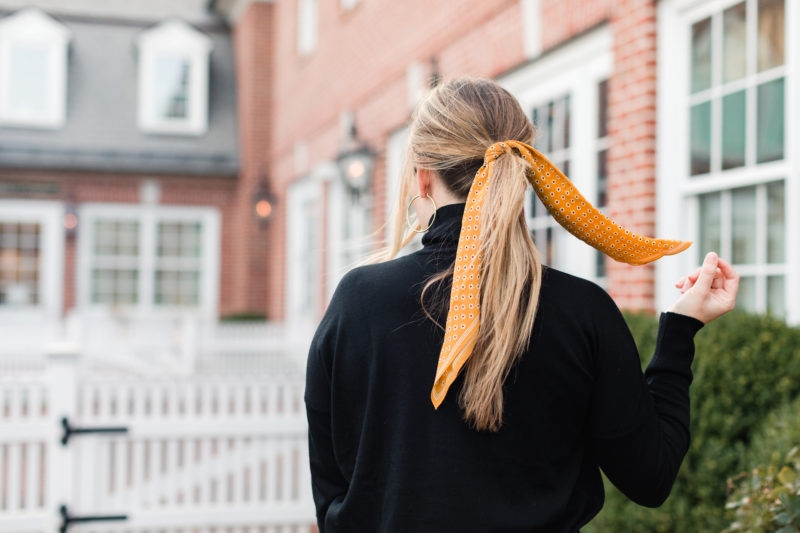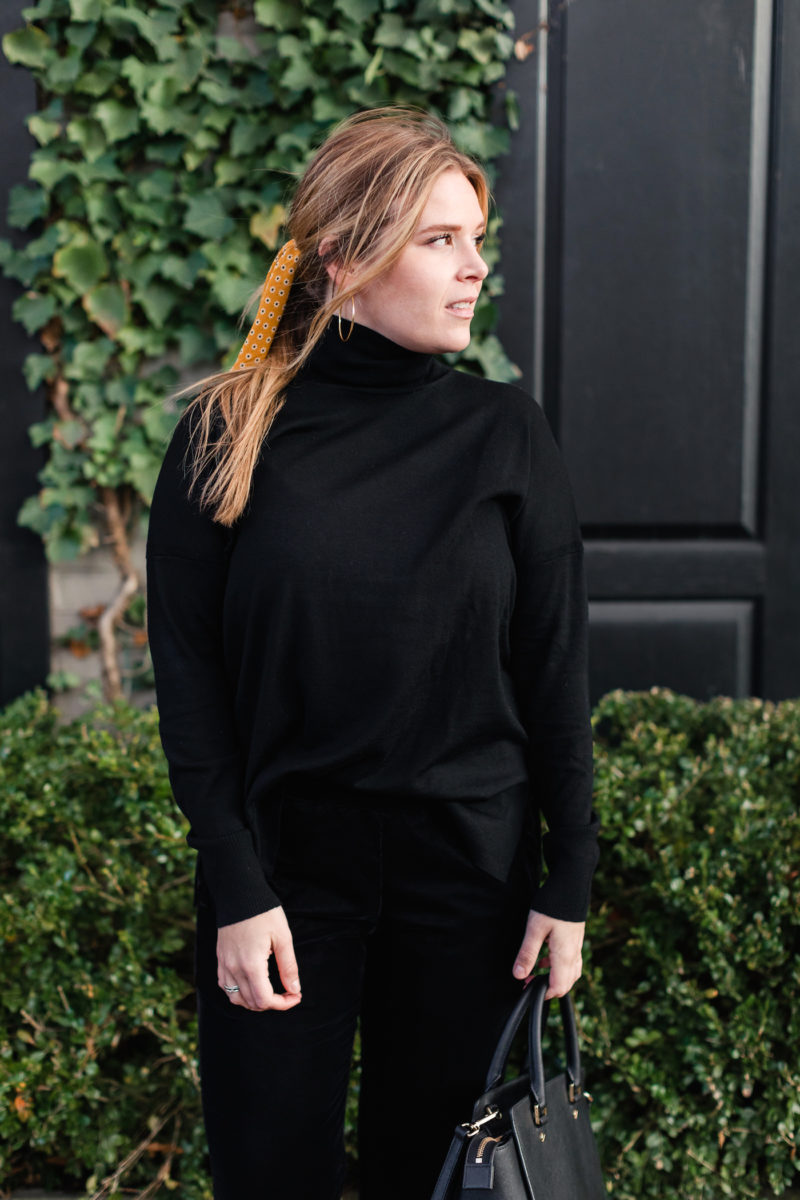 Last but not least I added in my favorite hair scarf (shared a post on styling this hair scarf recently on the blog here) and a pair of hoop earrings. For those of you who have been following along you know these hoop earrings are my favorite. I love how the gold hair scarf and jewelry go perfectly together and provided a nice pop of color to an otherwise all black outfit. When putting together this cozy holiday outfit, I opted to style my hair in a low ponytail and I am so glad I did. It couldn't be more low maintenance and only added to all the cozy vibes. Highly recommend it if you are looking for an easy hairstyle for the holidays.
What other types of holiday looks would you like to see on Emily Lucille?
Shop the Post:
Photos by Courtney Ann Photography