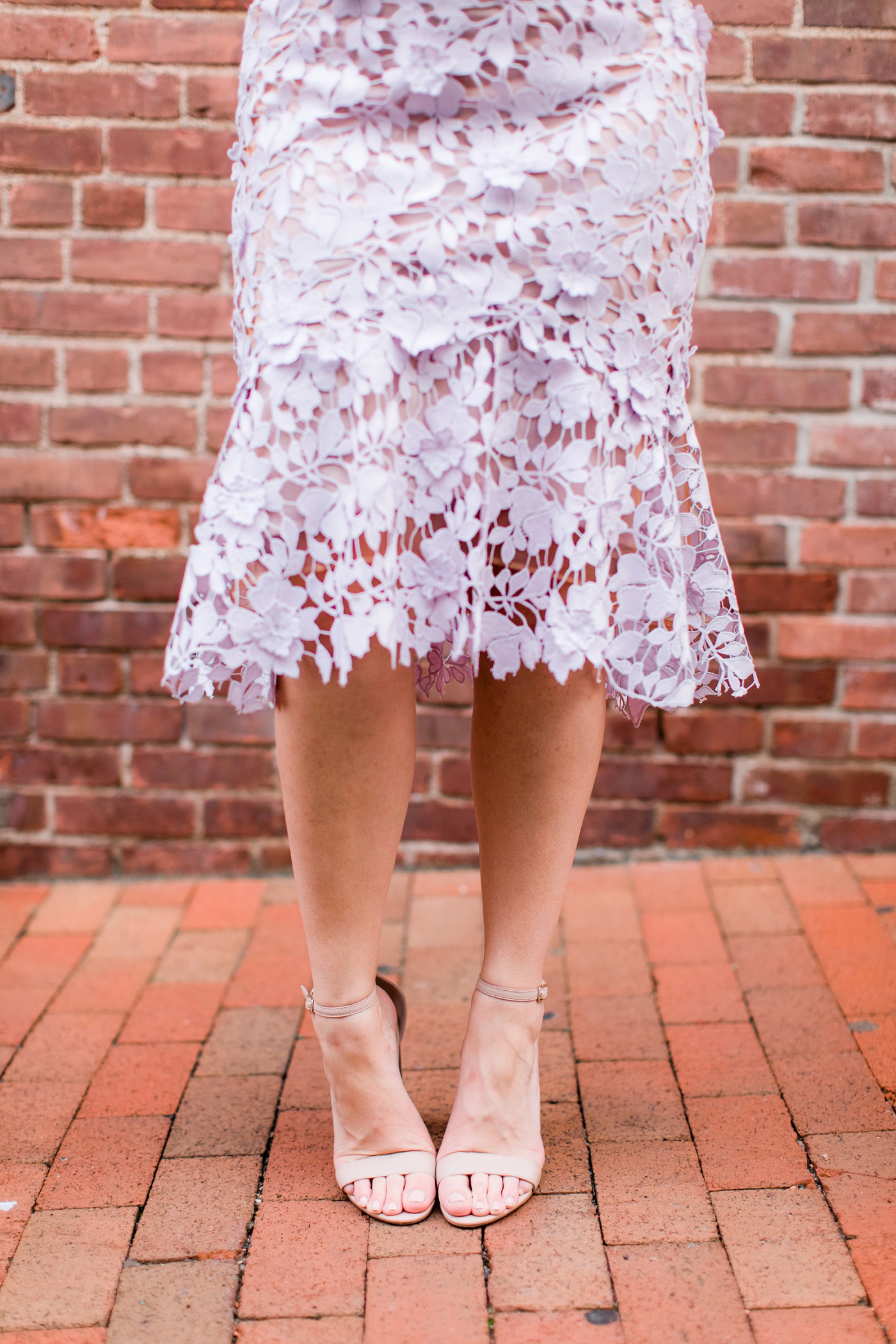 Ahhh New Year's Eve… I have a love-hate relationship with this holiday. Some years I am all about it and want to get dressed up and go to a party with all of my friends, and some years I just want to go to a nice dinner and spend the rest of the night at home with lots of champagne. This year Bill and I are opting for the latter. Between my crazy travel schedule in 2017 and Bill heading out to Wisconsin to see his family until Saturday night, it made the most sense for us. Of course now that we've decided to lay low, I've been hit with a massive case of FOMO because I feel like everyone in the world has awesome plans, but in the end I know it's the right call and I'm excited for our low-key night.
Shop my Dress:
That being said, no matter what you're doing to ring in 2018, I've rounded up some of my favorite New Year's Eve outfit ideas for both a dinner/cozy night in or a fun night out. I'm so guilty of waiting until the very last minute to find a New Year's Eve outfit, so I hope that this post helps any of you who are waiting to shop until the very last second. There's lots of post-Christmas sales happening now and I've seen a bunch of the products below in-store.
Dinner/Cozy Night In
I've been excited about this dinner/cozy night in section of this post since I picked up this sweater at J.Crew the other day. I bought the Madrid Olive color, and from the moment I tried it on I knew it would be perfect with a pair of leather leggings or black jeans. It's also so, so soft I swear it feels like you're wrapped up in a blanket while wearing it. This is the first time I think I've known what I will be wearing on New Year's Even prior to the day before, so I feel like I am making progress. Below I'm sharing this sweater along with some other great cozy tops and comfy bottoms (like my favorite velvet pants from J.Crew that were just restocked!) that will definitely work well for a low-key NYE…
Fun Night Out 
Getting dressed up is one of the best parts about going out on NYE.  The below New Year's Eve outfit ideas are perfect for going out to a house party where everyone is getting dressed up, a bar throwing a fun NYE party, a club, or even a fancy dinner. Personally I love a good dress, but I've thrown in a couple skirts and jumpsuits, along with a few pairs of fun pants and tops.
Are you dressing for a cozy New Year's Eve or a fun night out?! I'd love to hear from you!
Photo by Courtney Ann Photography