Green is my favorite color, so when Fossil sent me this bag a couple of weeks ago I was so excited. I'm a huge fan of pairing green with blue and I knew the bag would really pop against a monochromatic, denim on denim (read: Canadian Tuxedo) look. With spring right around the corner, I know this green bag will be in heavy rotation over the next couple of months.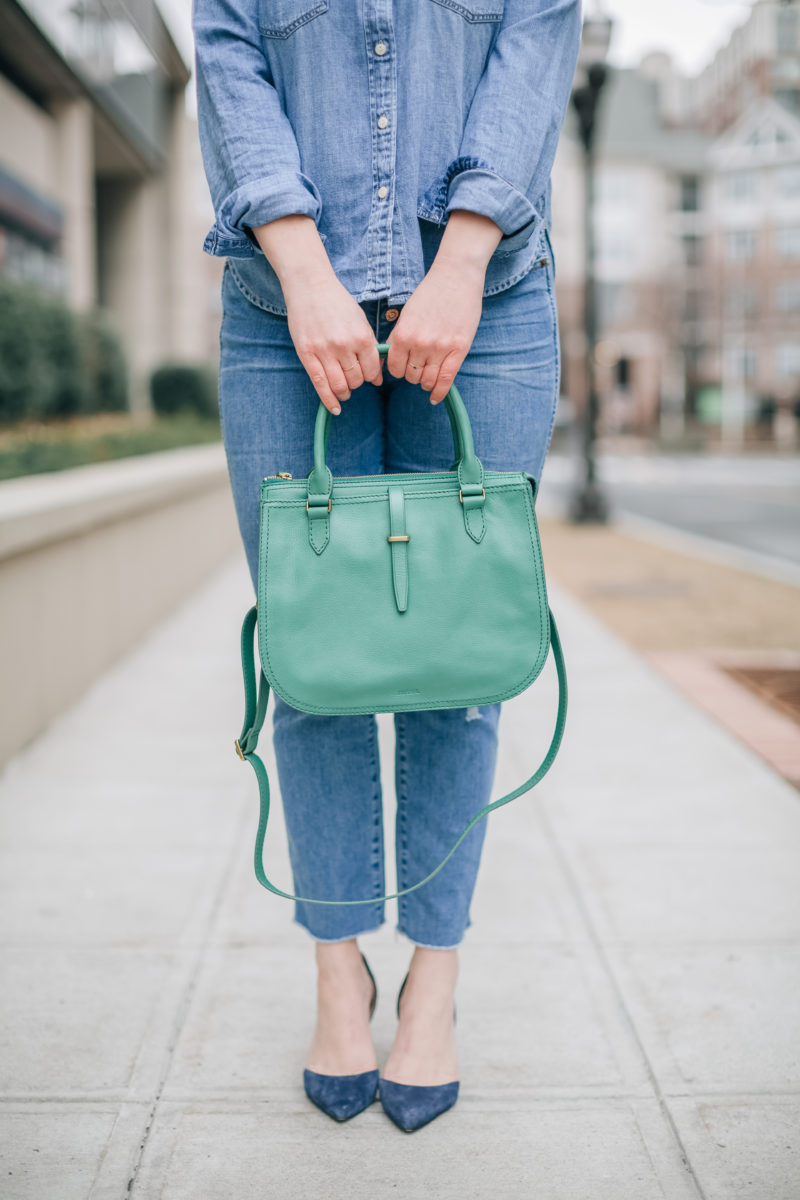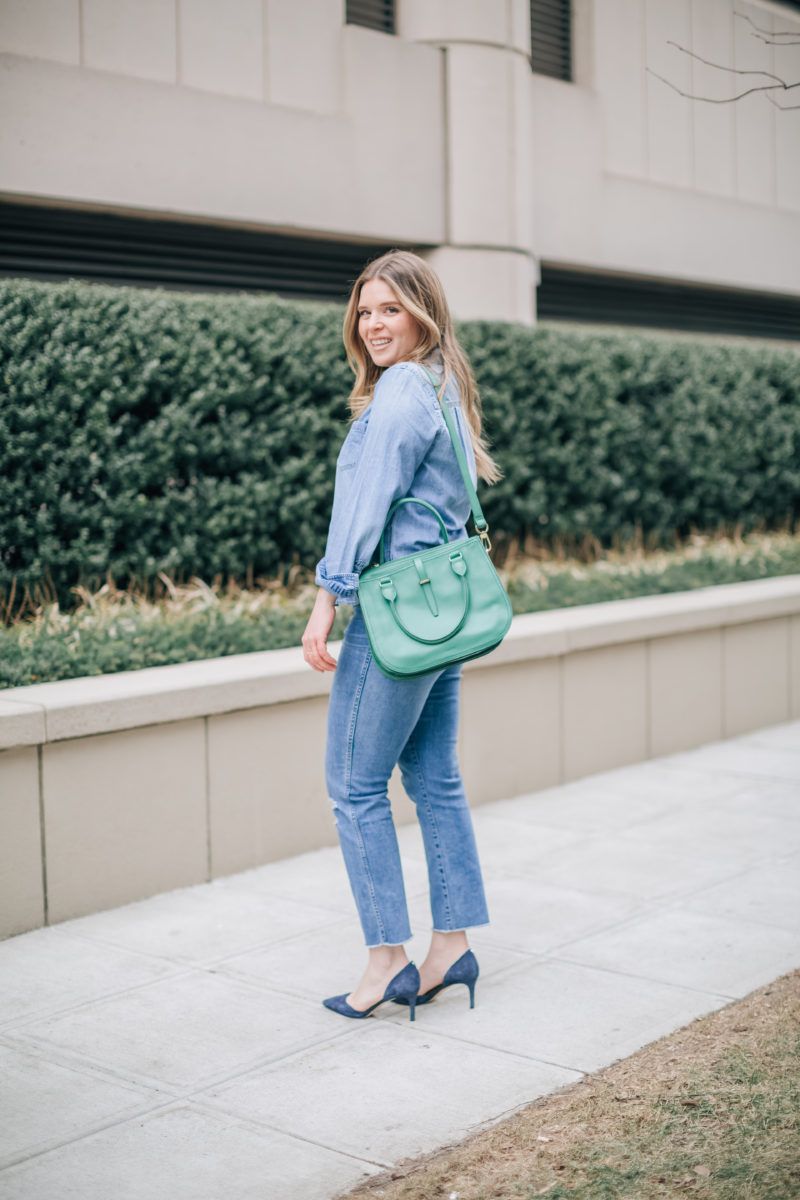 I also really love the shape of this bag. It's a little bit different than other bags that I own and it's a great size. I'm also always into bags that have a longer shoulder strap along with top handles — makes them super versatile!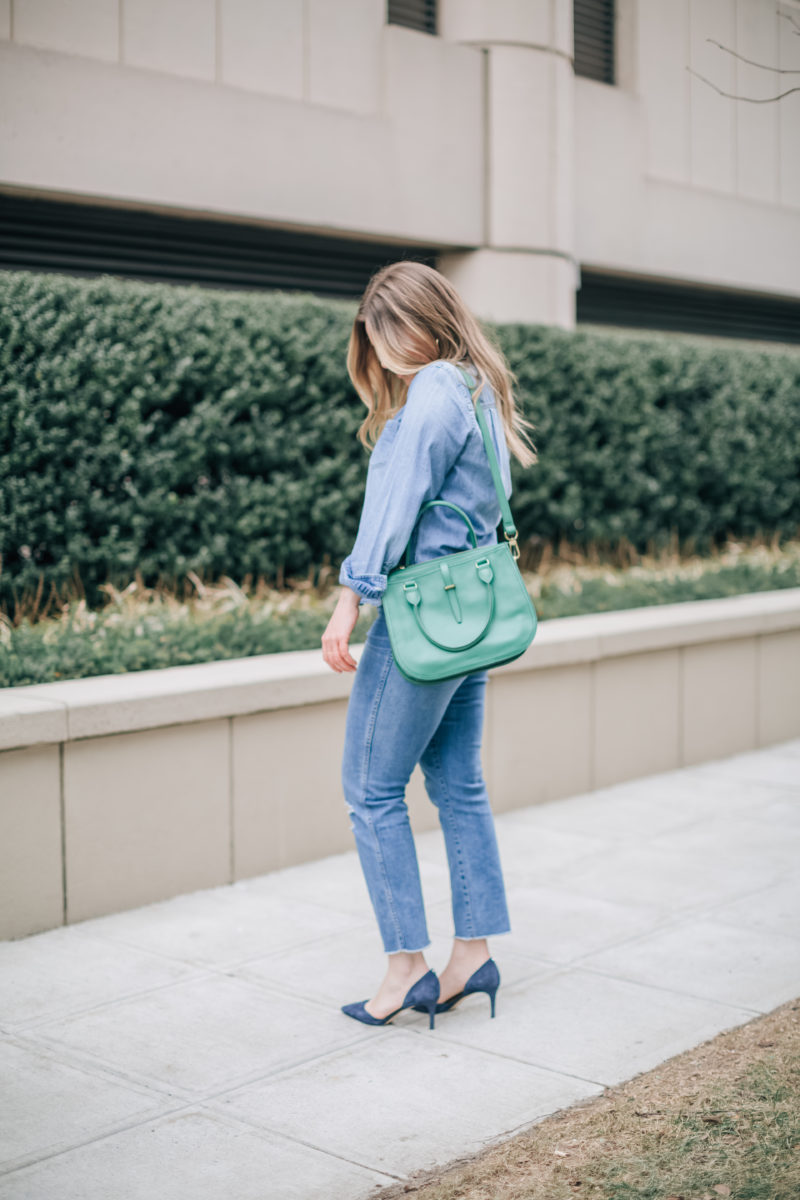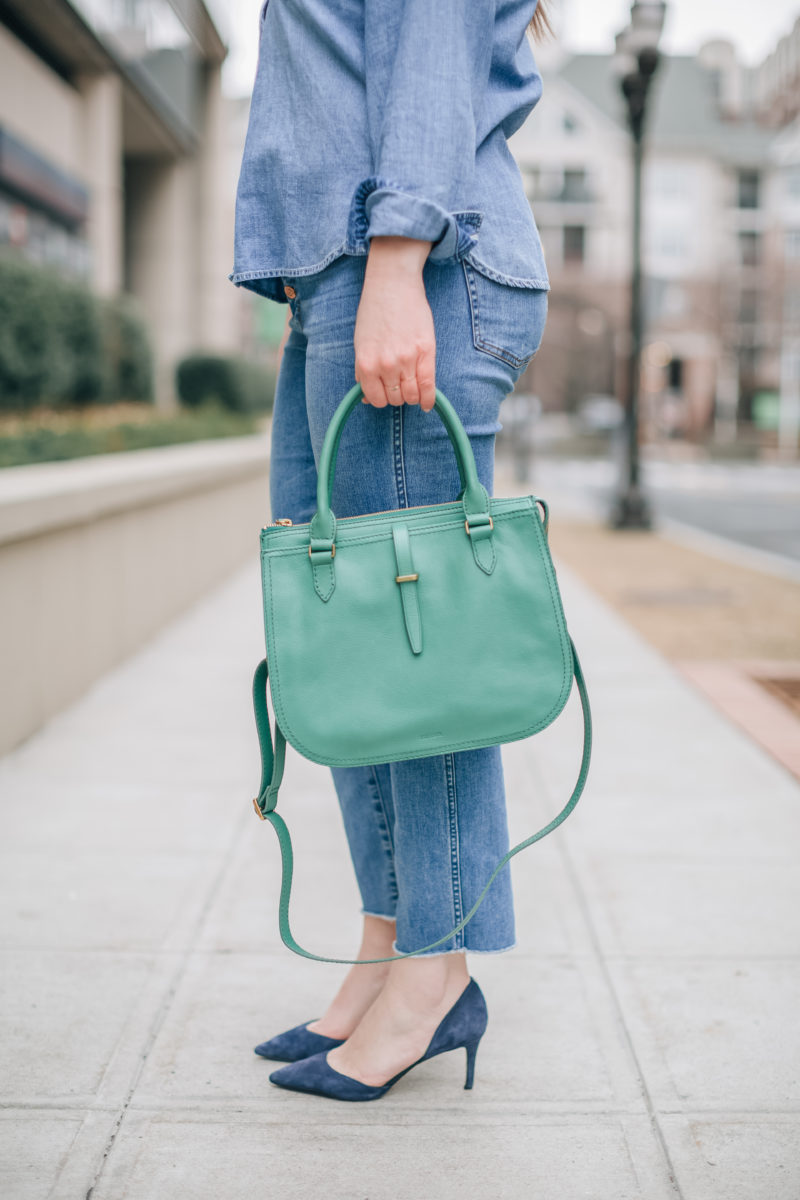 I've been sharing some shots of this outfit on Instagram and I'll be doing a full blog post on it soon. An exciting opportunity to host a denim event with one of my favorite stores recently came up, so I will be combining the denim on denim outfit post with all the details on the event! I'm so excited about it and can't wait to share more about it. In the meantime, if you're looking to add a green bag into your wardrobe I highly recommend this one!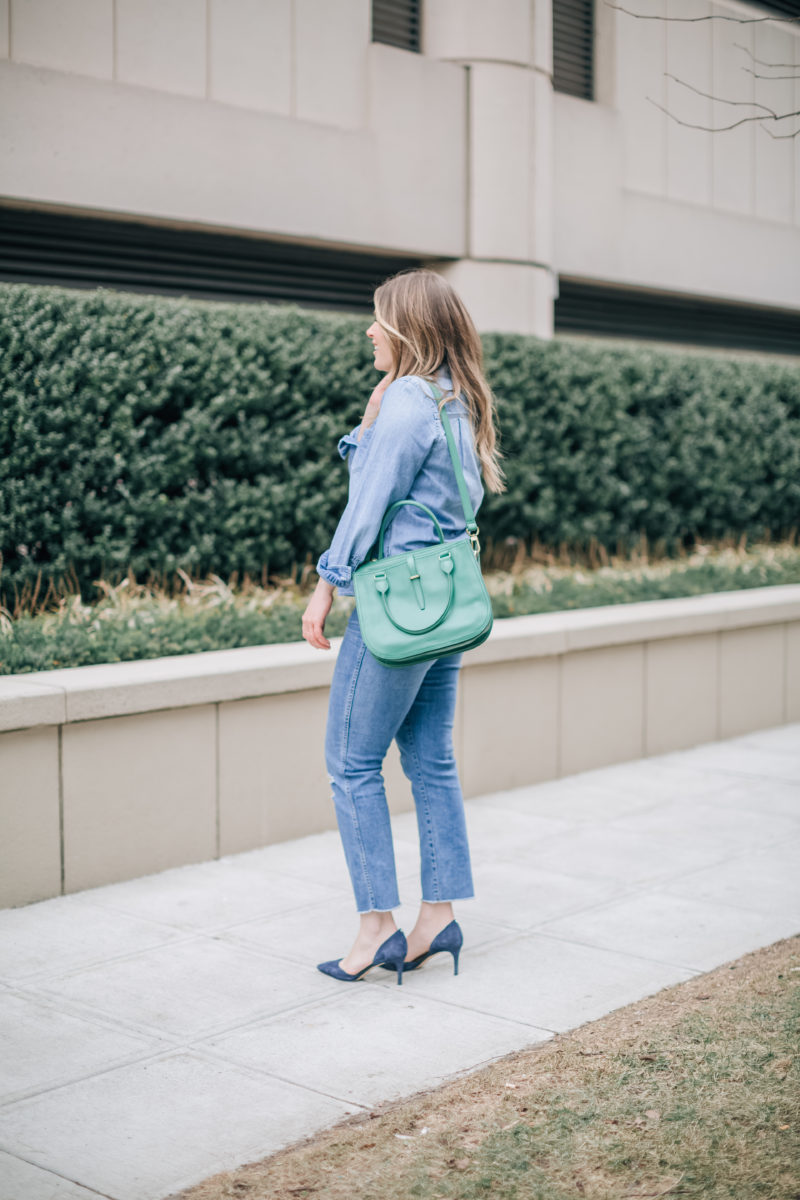 Green Bag (c/o) // Chambray Shirt // Jeans // Heels // Earrings
Photos by Julia Dags